I have made it my goal to help faith-based practice owners find success in their work and personal lives. As a group practice owner, I have learned how to incorporate my faith and values into not only my clinical work but also in how I run my business. My practice growth is founded on authentic relationships, a positive culture among the team, and helping others (not just clients but also therapists) discover their ideal life.
And guess what? You can actually make money and be a Christian practice owner! I love my practice and the work I do. Let me help you take the necessary steps to your ideal faith-based practice.
To get started, I have included a FREE DOWNLOAD so you too can seamlessly create referral relationships with churches.
Plus, by signing up to receive this FREEBIE, you will be joining my email list which includes more freebies, amazing content, and exciting events to help you grow your faith-based practice.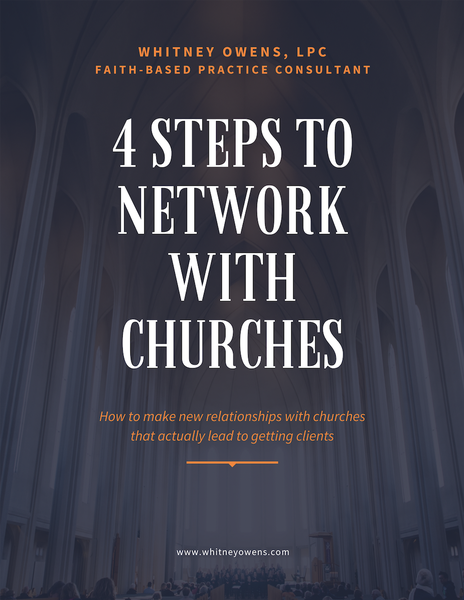 WAYS TO CONNECT WITH OTHER
FAITH-BASED PRACTICE OWNERS
Join a FREE Facebook group to connect with other faith-based practice owners. There you can ask questions, share wins, and get advice from others who value the importance of integrating faith in their clinical work and business. Plus, I jump in with freebies and special offers. You don't want to miss it!
If you are ready to take your faith-based practice to the next level, you can reach out to me directly at whitney@whitneyowens.com. I can answer your questions and schedule a call to make sure individual consulting is the best option for you and your practice. My goal is to make you successful in your life and business. Talk soon!
Have you ever felt nervous or unsure about how to network with local churches?
A few things you will learn:
What types of churches to reach out to

How to make the first contact

What to say in the first meeting

How to sustain a referral relationship
This free download will walk you through 4 simple steps to make the process easy & successful.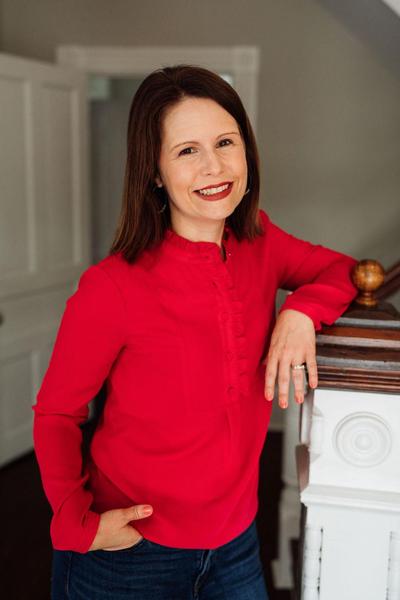 Whitney Owens, LPC - Group practice owner and consultant for faith-based practice owners
Once you access this freebie, you will be added to my email list for faith-based practice owners.
You will get loads of tips and content to help you be successful in your practice as well as make faith part of the process.